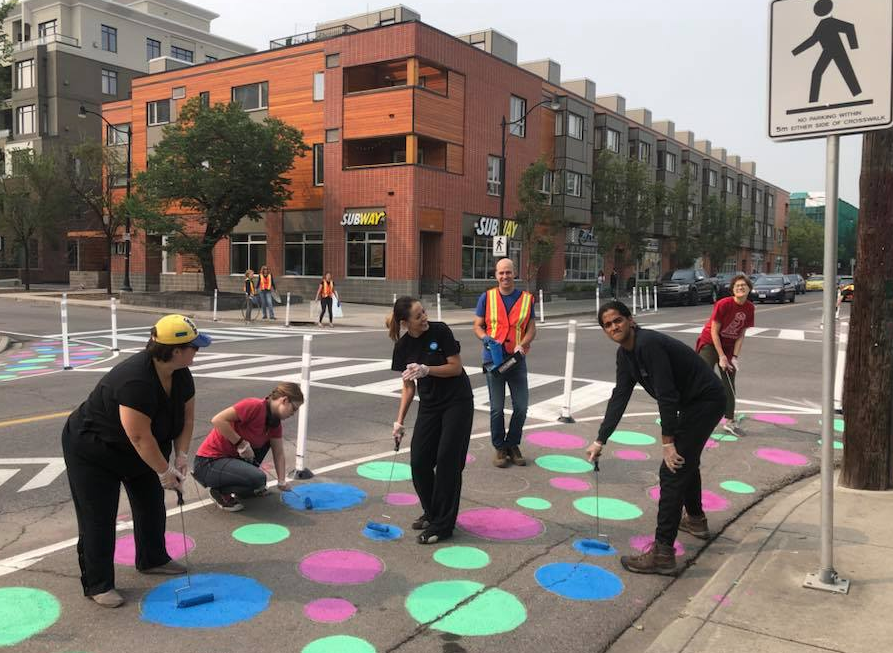 ---
---
---
---
---
Please call The Federation at (403) 244-4111 ext. 205 before applying.
Bump outs are designed to narrow intersections, calming traffic by making turning radii tighter for cars as well as shortening crossing distances for pedestrians. Activations are positioned on streets and reclaim space for pedestrians. A parklet reclaims a parking space for people.
Applications are due March 15, 2023. The grant review committee will deliberate and select projects to be funded based on the criteria in the guidelines.