It takes a village? No, it takes 26 students and Ms. Rowley!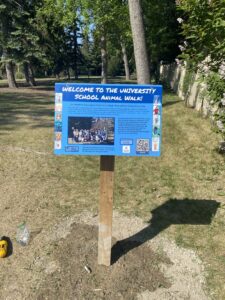 In June, just before school ended for the summer, the University School's grade 3/4 class and their teacher, Ms. Rowley, installed an Interpretive Pathway, which came to life as part of the class's assignment to explore a variety of science and social studies topics including the animal life cycle, rocks and minerals, geographic awareness and knowing the land. 
This pathway aims to raise awareness of the wild animals we live around and inspires a more sustainable way of living.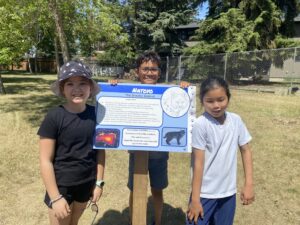 Featuring animals like bobcats, deer, magpies and rabbits, the signs along the walkway share knowledge on the animals' features and their Indigenous names.  
The walkway runs along the greenspace in University Heights from University School towards University District. The students of Ms. Rowley's class found this to be the perfect location for their interpretive walkway, since it would provide an educational experience for all the people in surrounding communities and workplaces.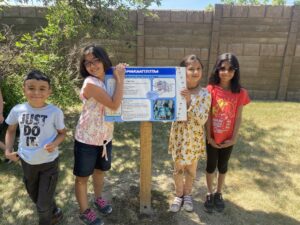 Grade 3 Teacher, Kara Rowley, explains that they "aim to highlight the importance of living well, with and on the land, and [making] space for all living beings that need that space," she says. "We also see this as an opportunity to highlight Indigenous stories related to the animals using the Blackfoot language as we are on the traditional territory." 
The project features QR codes on the introduction signs so the work continues to live and be shared behind the scenes.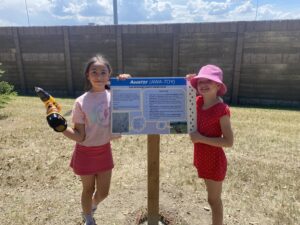 Rowley also shared that "the community itself agrees that this is a great way to bring families together and help promote stewardship of the land."