Important COVID-19 Update:
Due to current circumstances, ActivateYYC 3.0 Traffic Calming has been postponed until 2021. Further information to come.
What is ActivateYYC?
ActivateYYC started as a tactical urbanism microgrant initiative, first launched in May 2017. It helped Calgarians temporarily change spaces to encourage people to "walk, play and be neighbourly". Over the two year period, ActivateYYC microgrants led to 769 volunteers completing 75 projects, across the city, engaging more than 13,671 Calgarians. In 2019, ActivateYYC 2.0 launched and the focus shifted to transforming pedestrian connectors. The goal: support volunteer-driven, tactical urbanism projects that engage the community and create meaningful changes to shared spaces. Communities and residents were invited to reimagine spaces across Calgary as places of greater activity and connectivity, with grants awarded up to $1600. This new direction for the microgrant stemmed from Sustainable Calgary's collaborative work with the Marlborough Community Association. We saw 16 applications for "Shortcuts, Catwalks, Mazes and Mews" or simply "shortcuts" approved engaging over 128 Calgarians volunteering their time to "reconnecting" these often lost pieces of infrastructure.
1.0
Walk, Play, and Be Neighbourly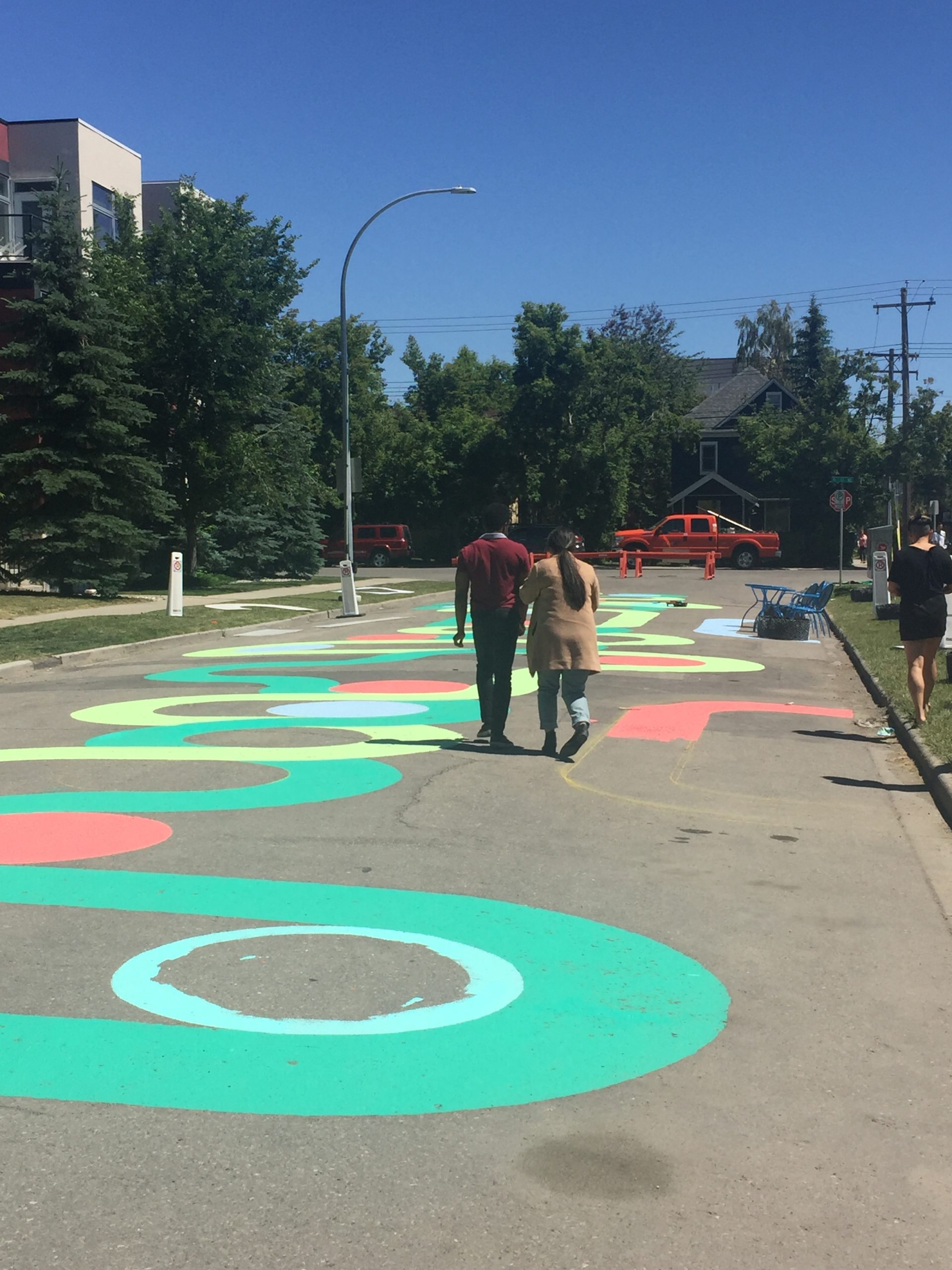 2.0
Shortcuts, Catwalks, Mazes, and Mews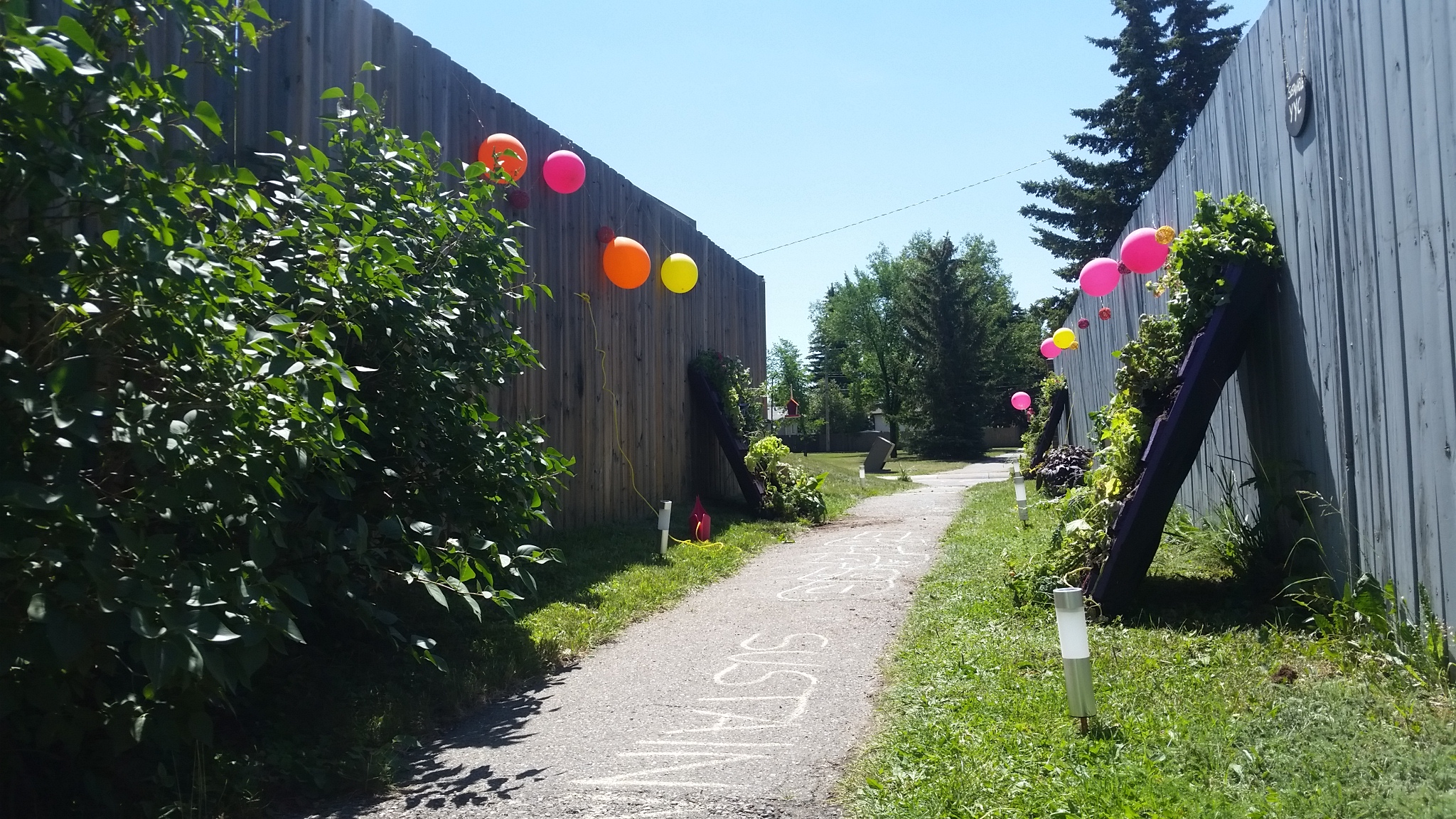 3.0
Traffic Calming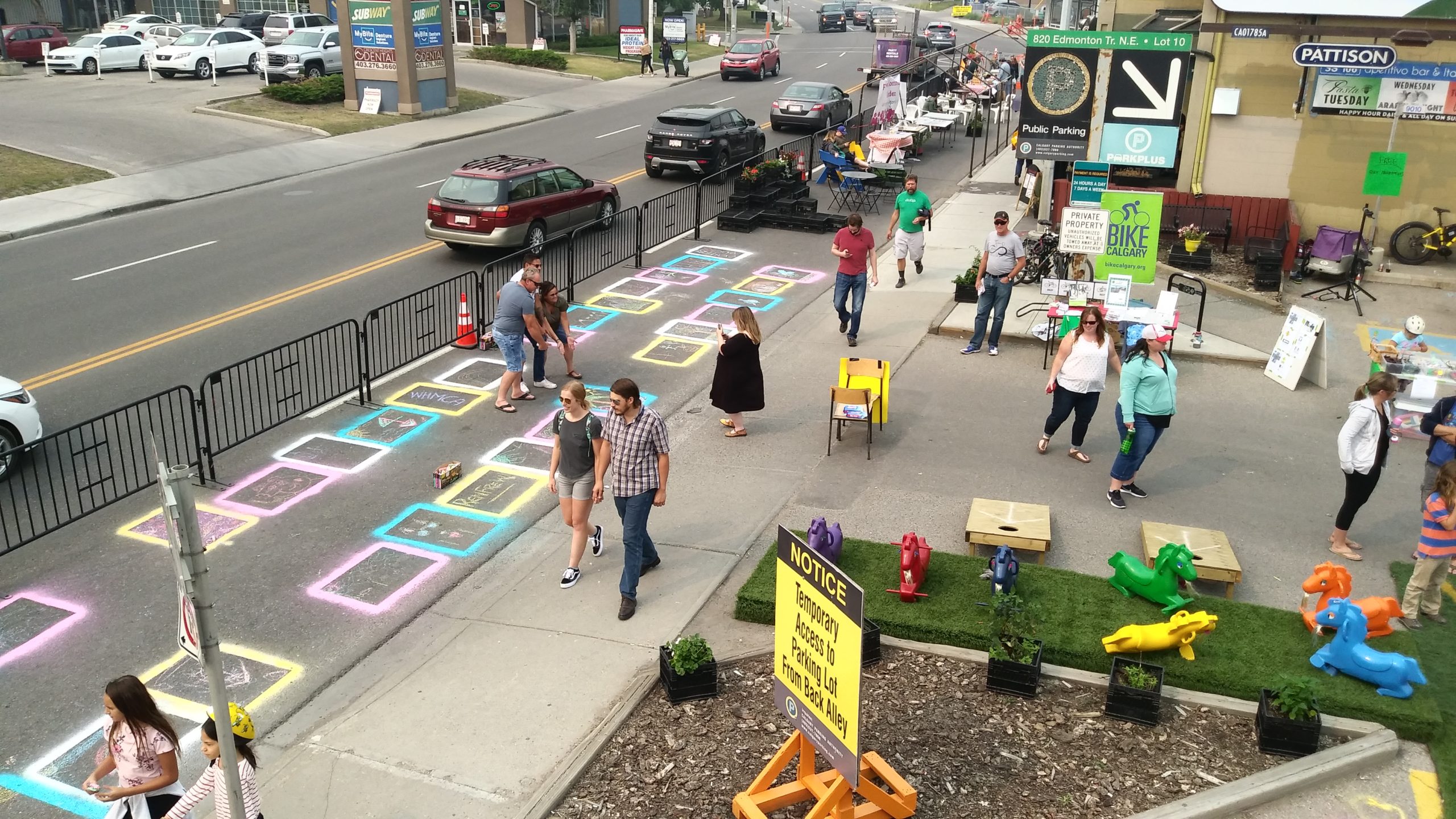 Postponed until 2021. More information to come.