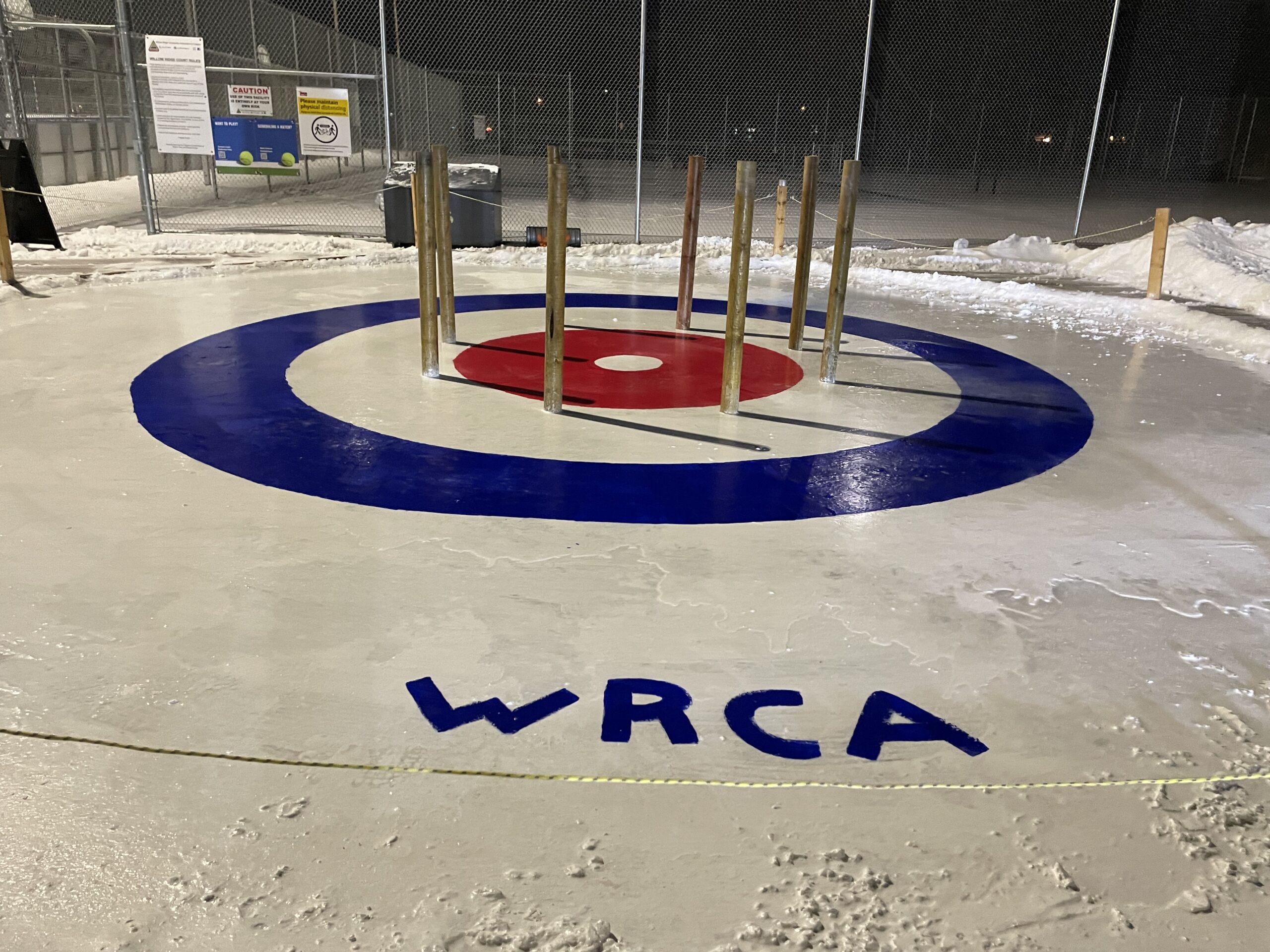 By Marin Peake-MacAlister
With summer coming to an end and winter just around the corner, ActivateYYC has extended the grant application deadline to October 15, 2022. 
This opens the doors to winter projects and events for communities to explore and implement. One project that's been exceedingly successful in the past is crokicurl. 
Invented by Liz Wreford and Leanne Muir of Public City Architecture in Winnipeg, Man., the game crokicurl is a mixture between the popular board game crokinole and the winter sport curling.
In 2018, Acadia Community Association (CA) built Alberta's first ever crokicurl rink using an ActivateYYC grant. 
Keith Simmons, past president of Acadia CA, says that installing a crokicurl rink was a relatively cheap way to bring some life into the community. 
"You've got to keep the vibrancy of the community and it provides more opportunities for communities," he says. "How are we as a community association finding ways to resonate with the community members?"
One obstacle in the project was the price of curling rocks. One curling rock, on average, goes for around $4,500 CAD. 
But, Acadia CA created an innovative solution to this obstacle by filling jugs with concrete.
"They have a handle and when they were new, they sounded and worked just like curling rock," he says. 
Similarly, in 2019, Willow Ridge Community Association (CA) built a crokicurl rink in their own community using an ActivateYYC grant. 
Dustan Byrnes, sports and recreation director at Willow Ridge CA, says that since 2019, they usually put it together every year as soon as it's cold enough to start making ice. 
"It is used by everyone from preschoolers – three and four year olds – that go out there and we actually painted pucks so that they didn't have to throw the big, heavy curling rocks up to our 90 plus year old senior citizens in our community," he says. "That's the beauty of the game – it can be used by all ages and abilities and we just kind of adjust what you're throwing in order to do it."
The rink is open until 11 p.m. every day with spotlights to keep the rink lit up at night. 
"So from sun up to sun down and even a bit more, people are generally always there playing a game or two and enjoying their hot shots with their coffee and throwing some rocks around," he says. 
On top of installing the rink, Byrnes says that they hold tournaments to bring the community together. 
"We do a winter carnival each year with the community association, so we have a tournament where we do a bit of a round Robin," he says. "A lot of people in the community will just do their own, too, so they'll just call friends and they'll come out and they'll play for a couple hours in the afternoon and do their own round Robin tournaments."
Not only does the rink provide an amenity to community members, but Byrnes says the rink helps to build community connections. 
One way it does this, he says, is through group games.
"If you have two people playing and two other people wanna play, the way that it's set up, you could have technically up to 16 people playing," he says. "So it really connects people if they wanna pick some rocks up and start playing together in teams or against each other."
Interested in bringing your community together with a crokicurl rink? Apply to ActivateYYC's grant program today!